Chromagene Brand Identity & Website
Brand identity for fictional genetic research company Chromagene including logo, stationery, style guide and one-page website.
The logomark is inspired by mitosis, and the cells splitting apart form a flower-like shape, representing life and wellness. Chromagene's identity reflects their core values of safety, reliability, eco-friendliness and professionalism while retaining a friendly and modern feel with the soft palette and roundness of the logo paired a with bold but elegant type treatment. This project was a part of my branding courses at Seneca College.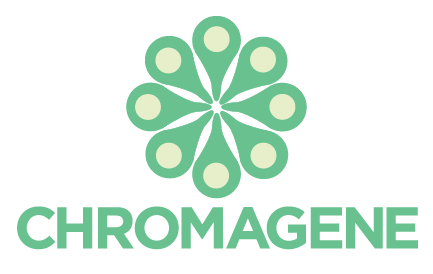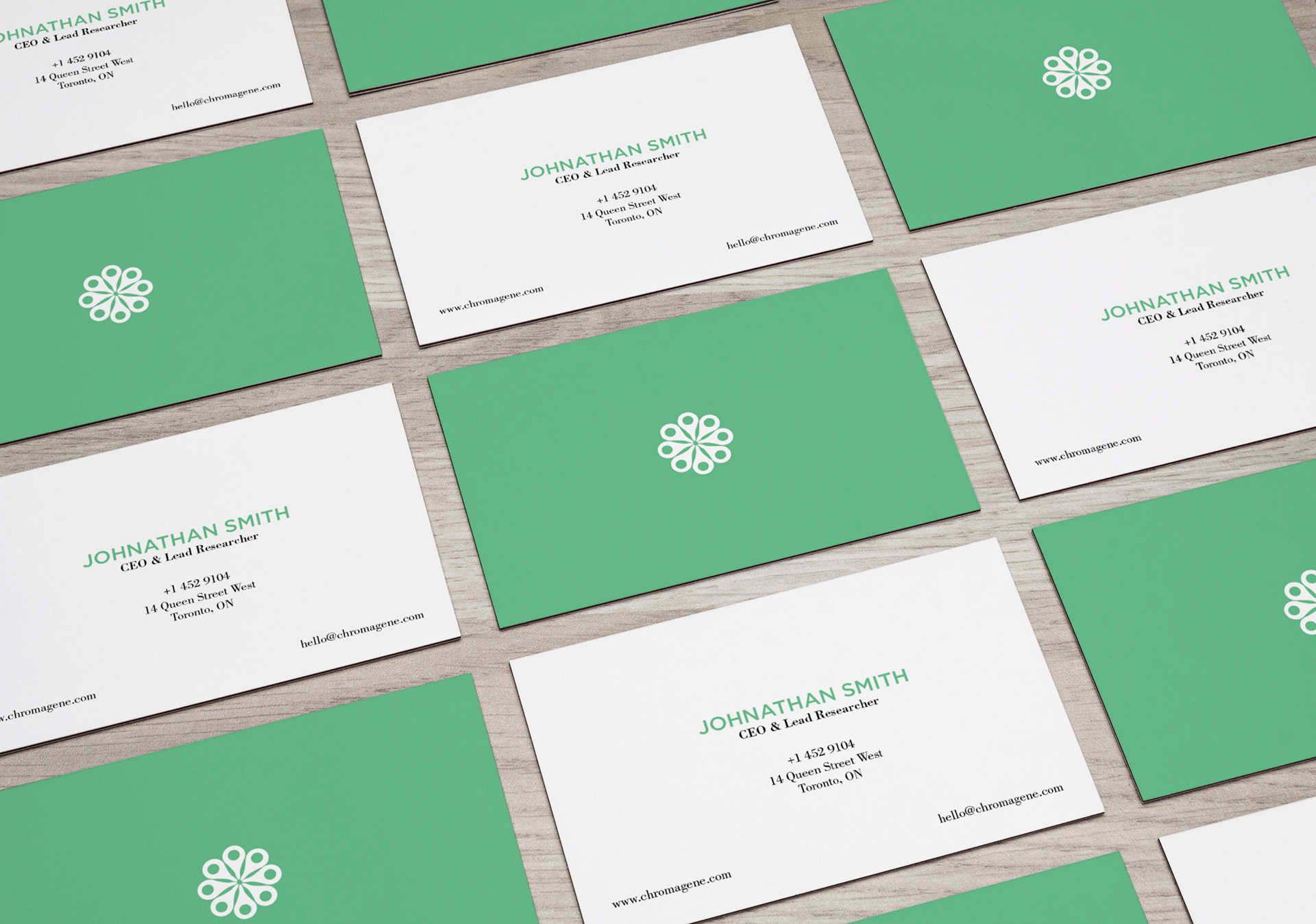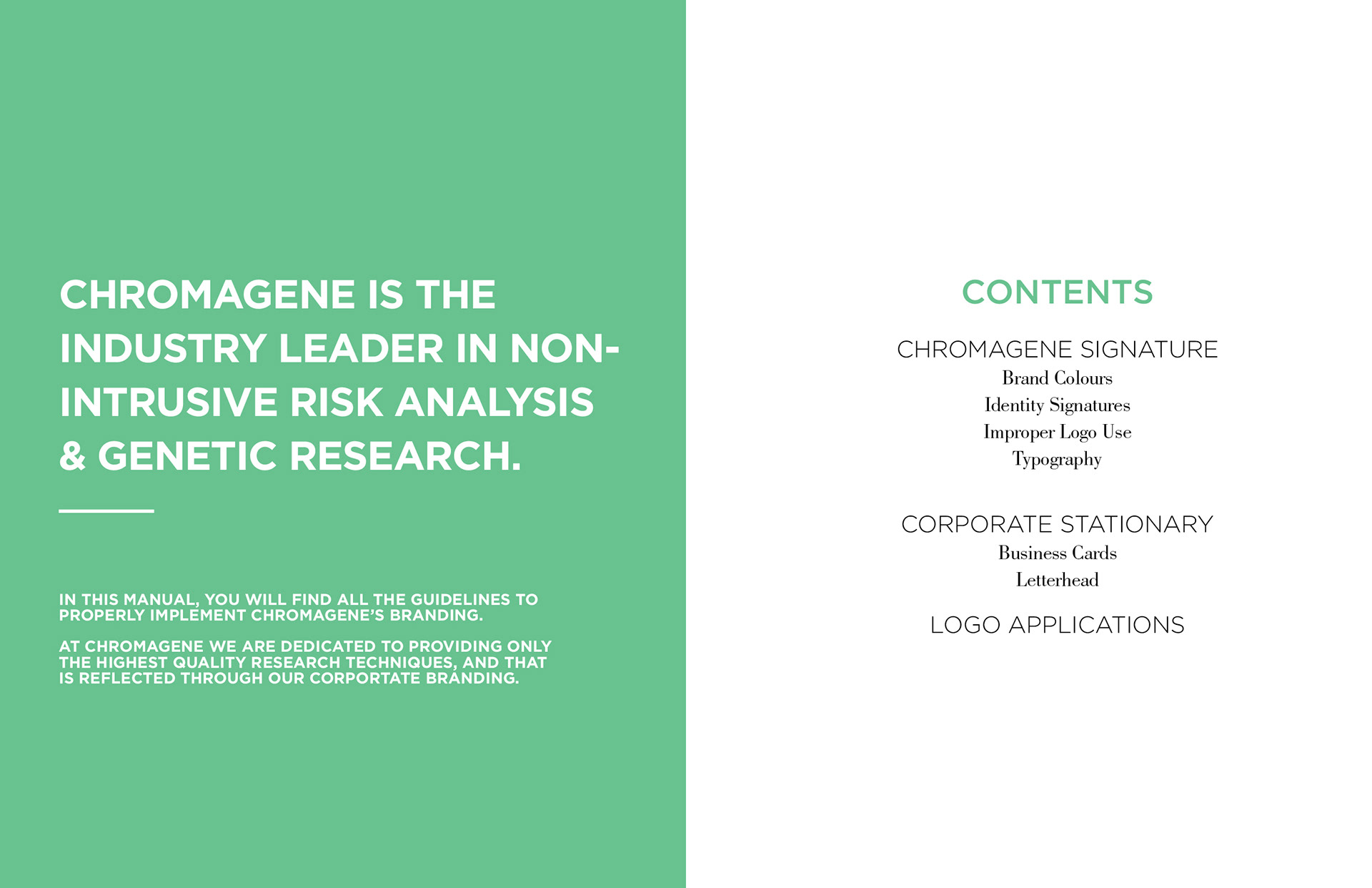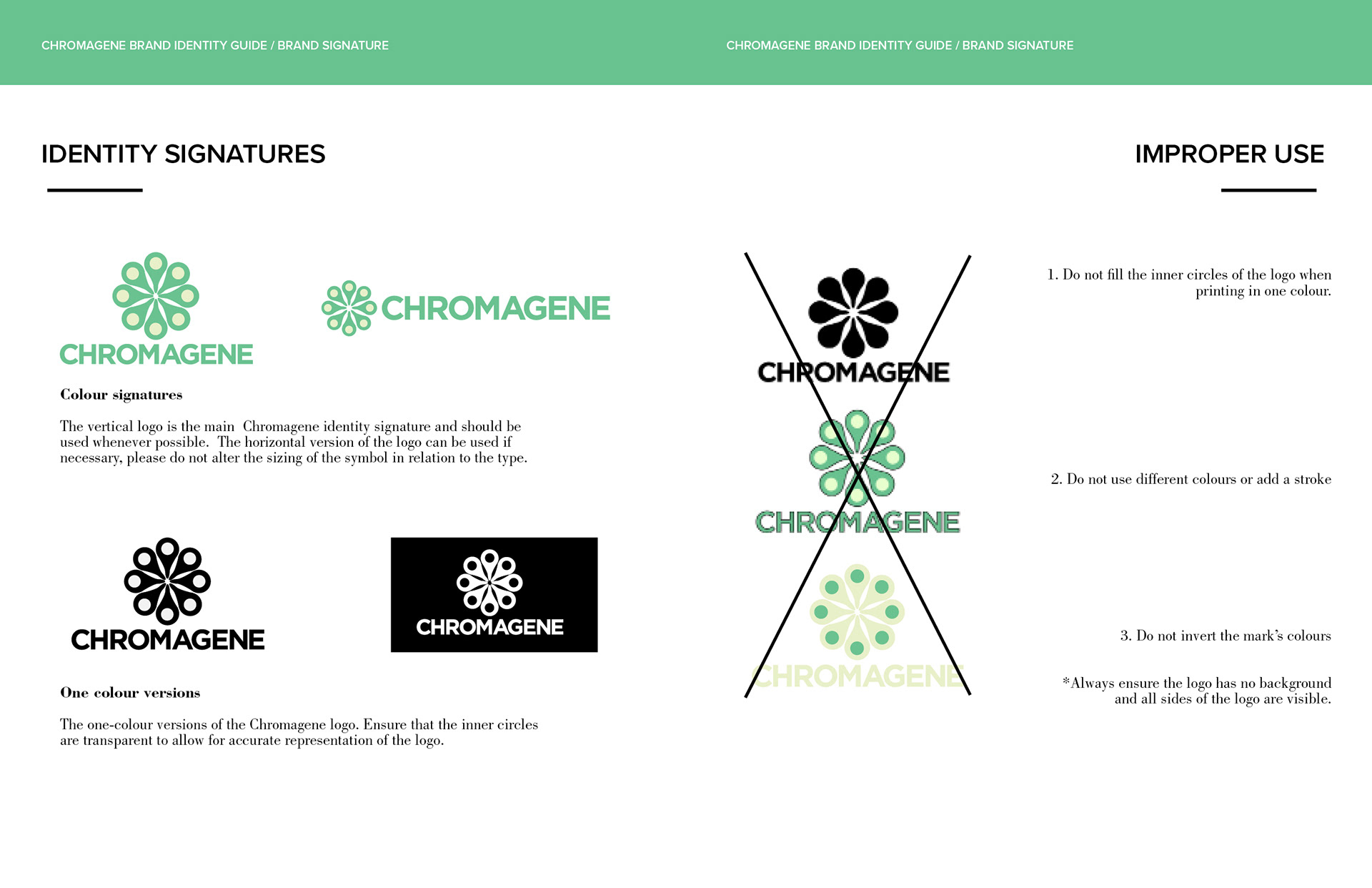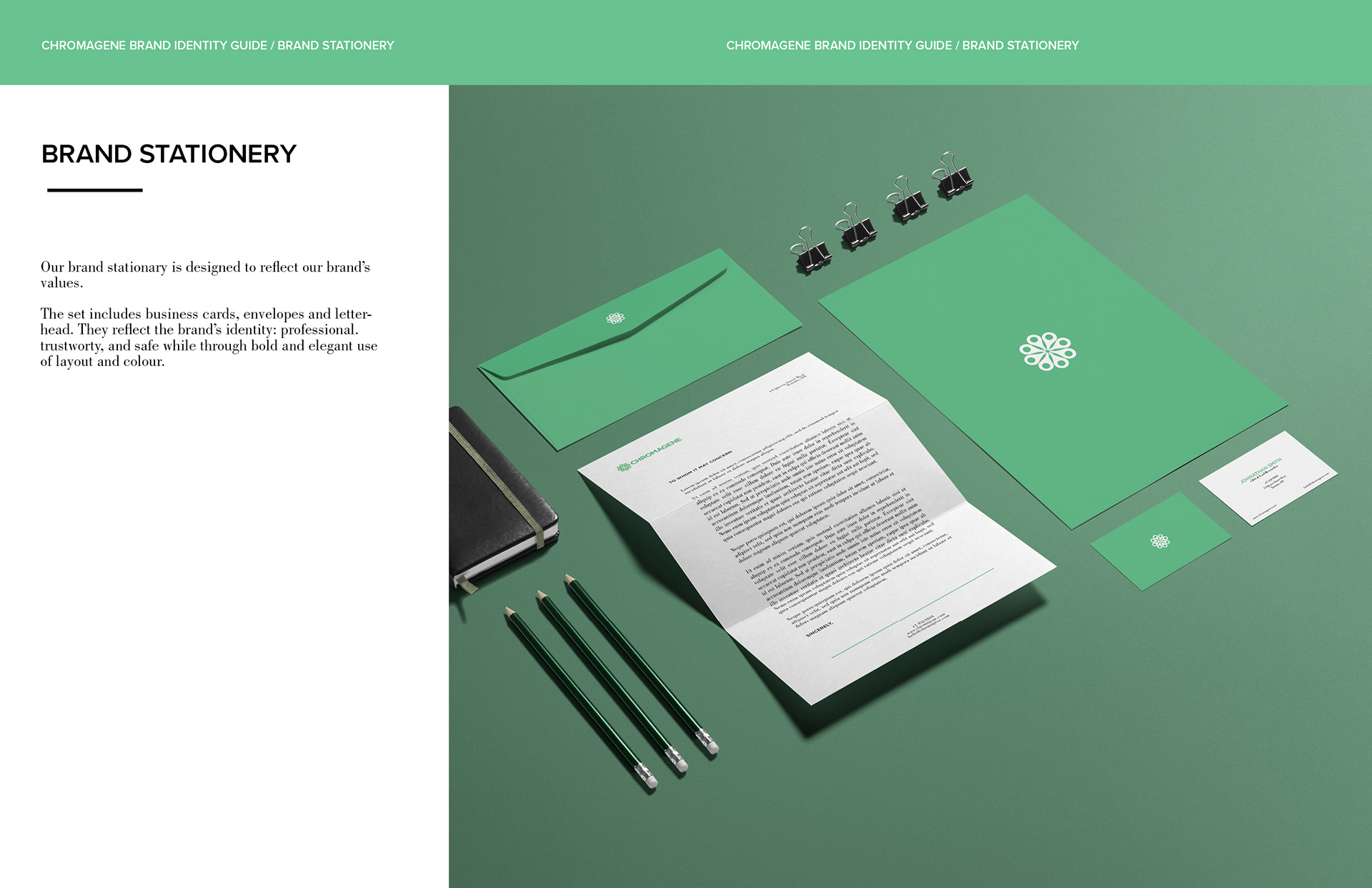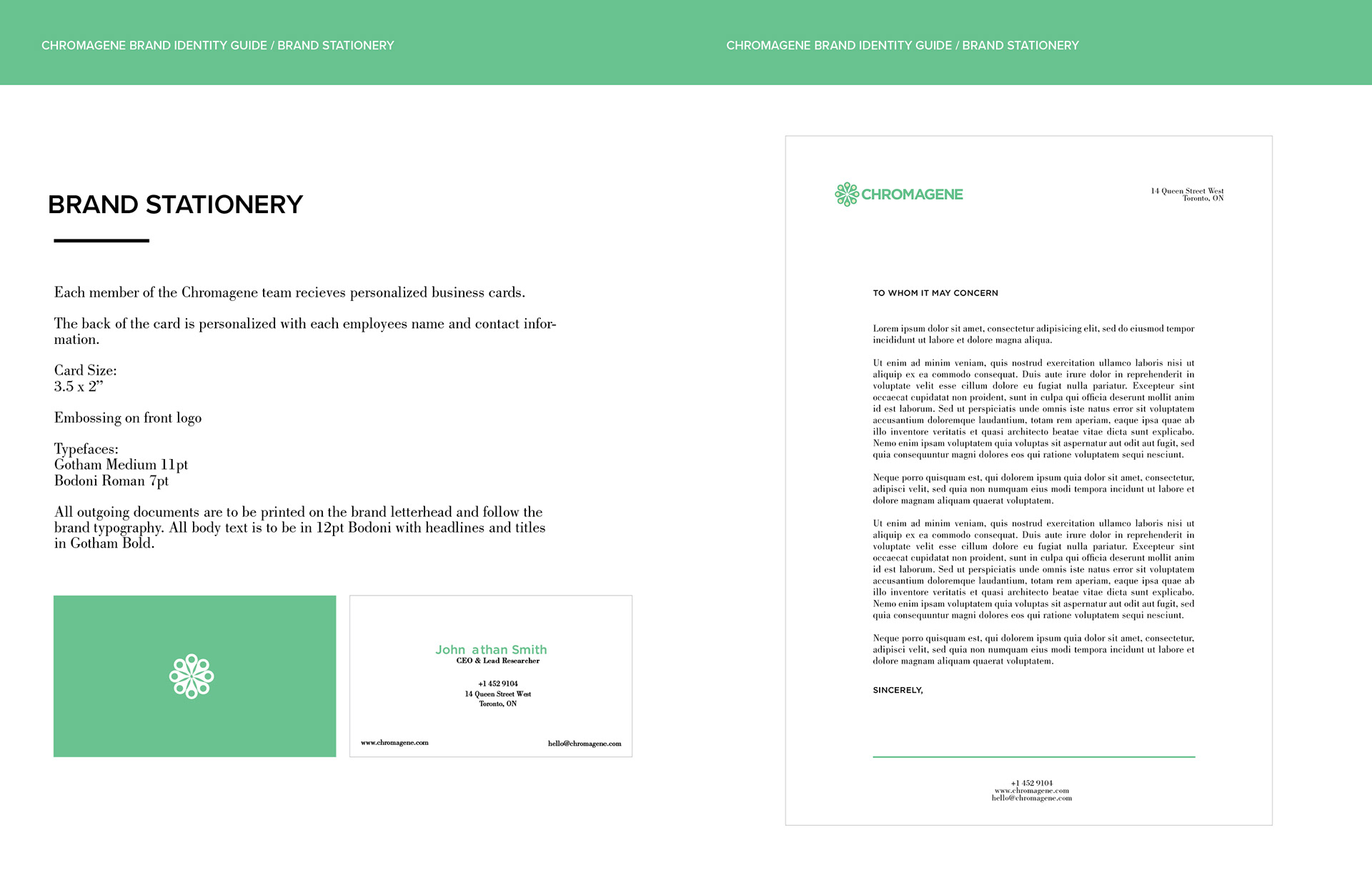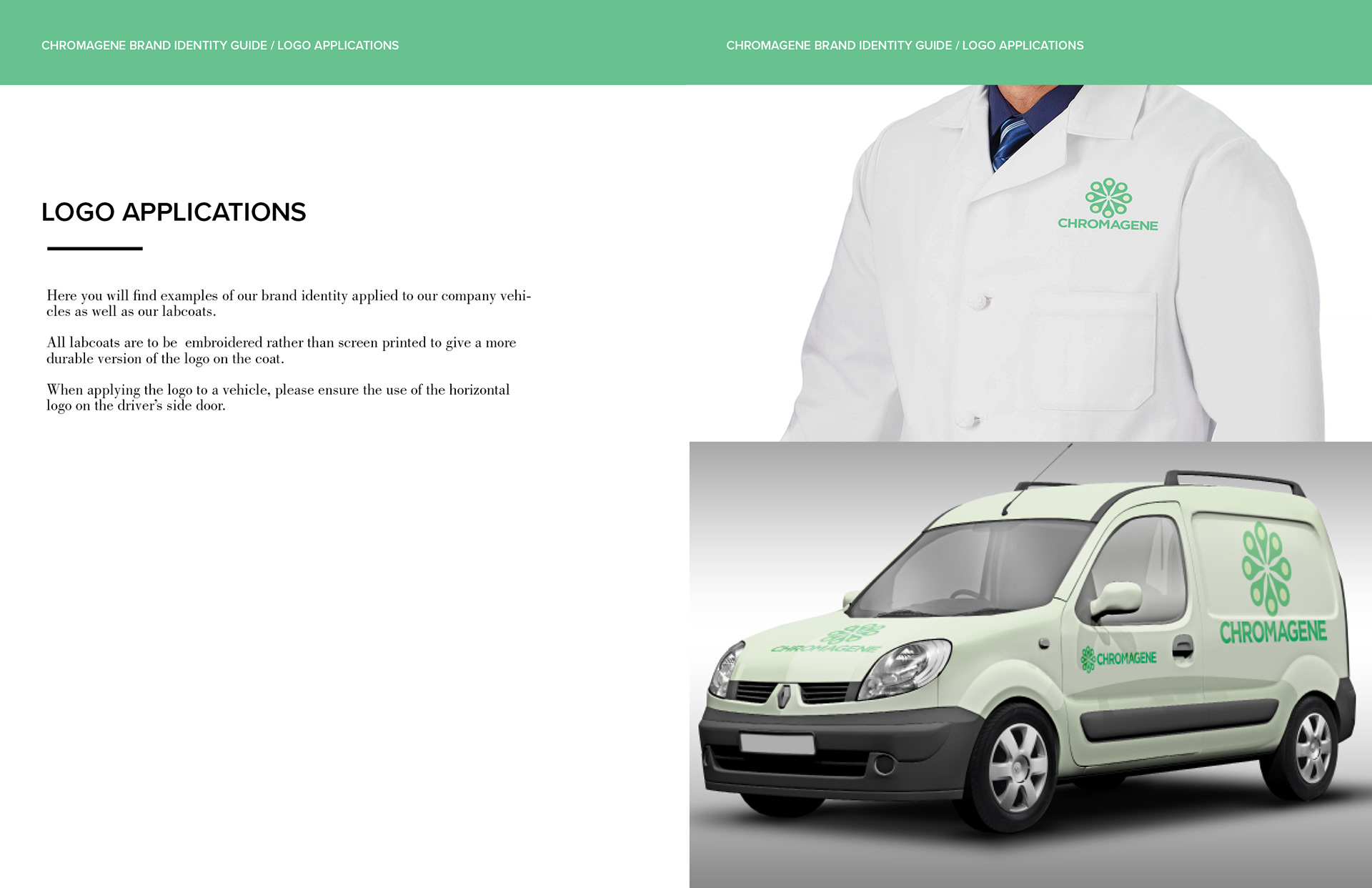 The brand identity is further extended into a one-page website design (click photos to enlarge):