Personal Identity Rebrand 2017
Since I first designed my personal identity in 2015, I've grown in many different ways. 
My style has matured, I've gained new knowledge and experience, and I need a cohesive brand identity to reflect where I am now, and the direction I am heading in the future.
The first task was to identify the problems with the old logo: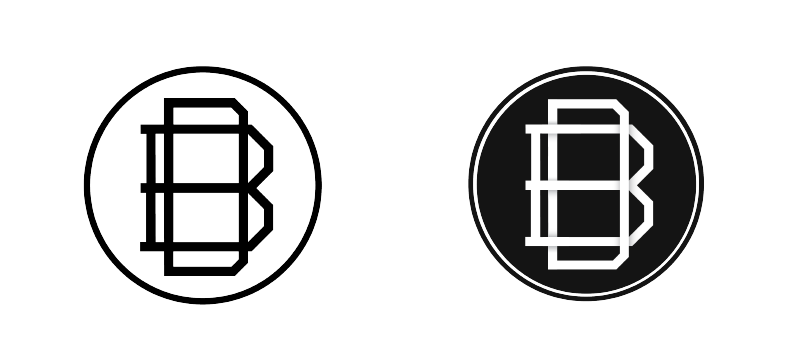 Scalability: thin strokes and small gaps on the left side of the B get lost at small sizes
Range of application: shadows separating letters look good digitally, but are lost when used in 1-colour applications 
Symbolism:  a monogram generally which lacks signifigant meaning behind it aside from it's general aesthetic 
Relation to branding: lacks a strong brand system to bring it all together into a cohesive piece
I then began working on designing a solution that solves these problems and would accurately represent myself.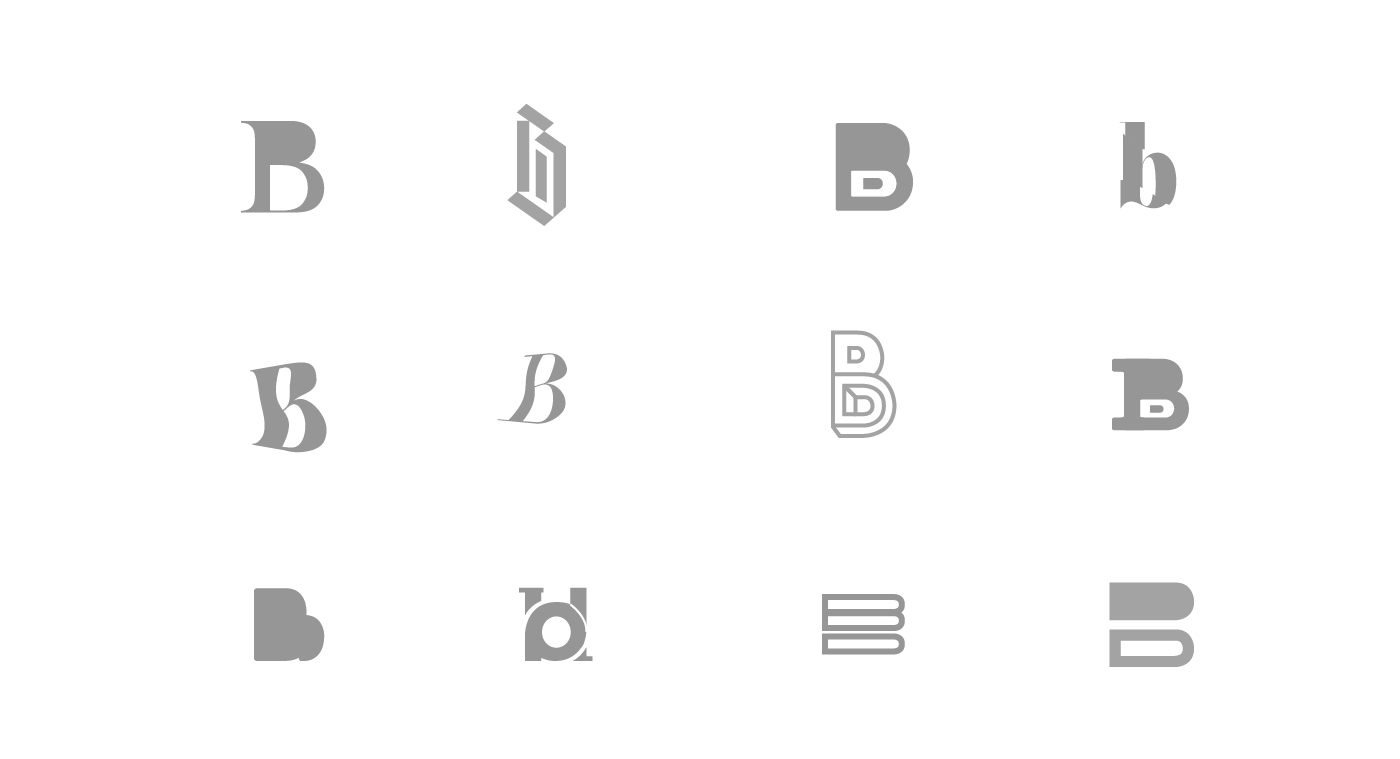 The final mark is a Didone-style B sliced and "stretched" in two sides, but still connected, to represent my overall style of "professionalism and elegance with an artistic & creative edge". My work is described as elegant, bold, artistic, and sometimes experimental – the mark's use of sharp lines and curves that remain connected brings these ideas together. The two sides also represent graphic design and digital art, my two areas of focus.
The mark is now highly symbolic, much more scalable, doesn't rely on colour to have it's full effect, now I needed a strong brand system to back it up.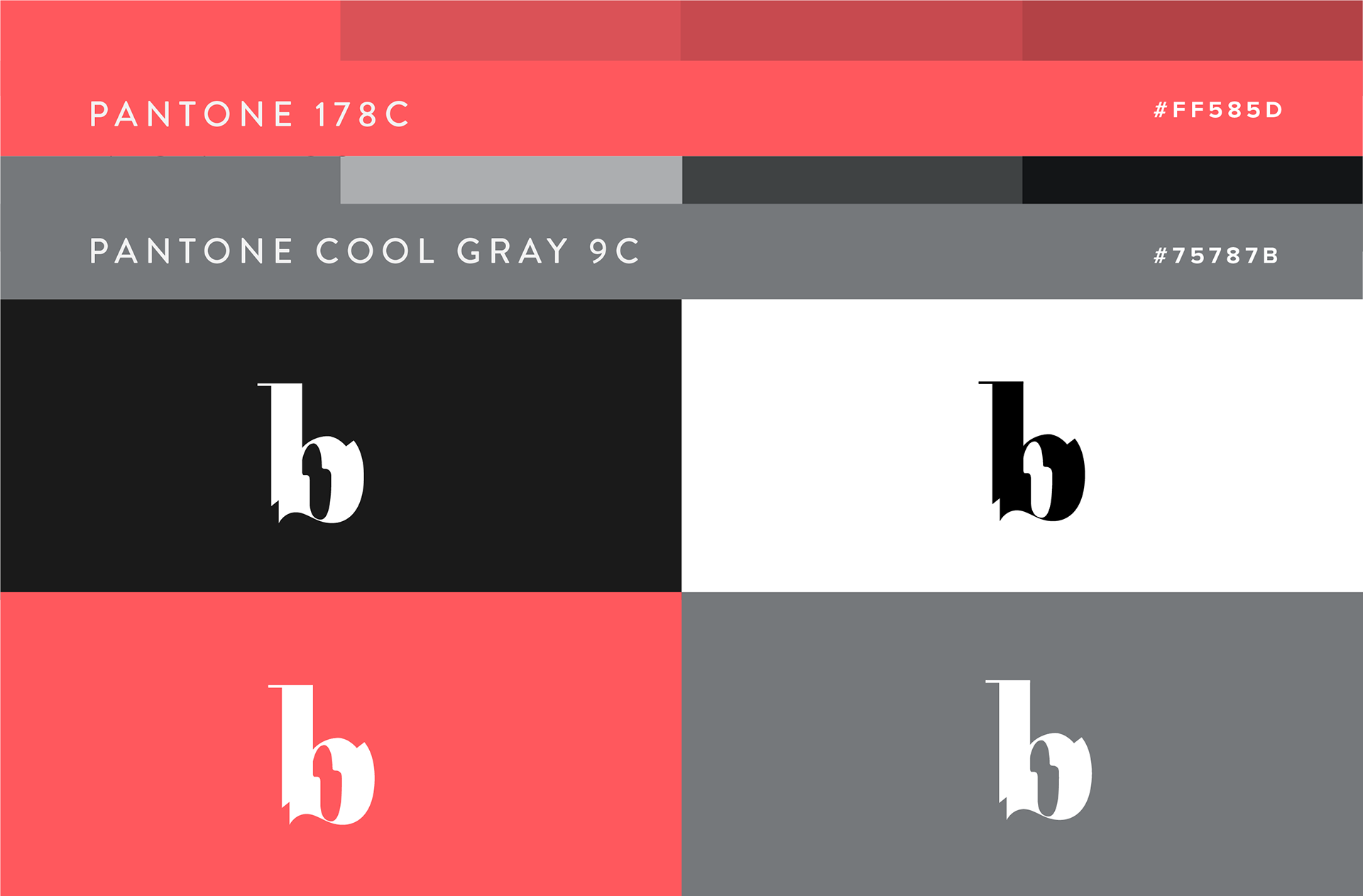 After much exploration, a brand pattern was devised based off of shapes extracted from the logo – a balance of sharp lines and curves.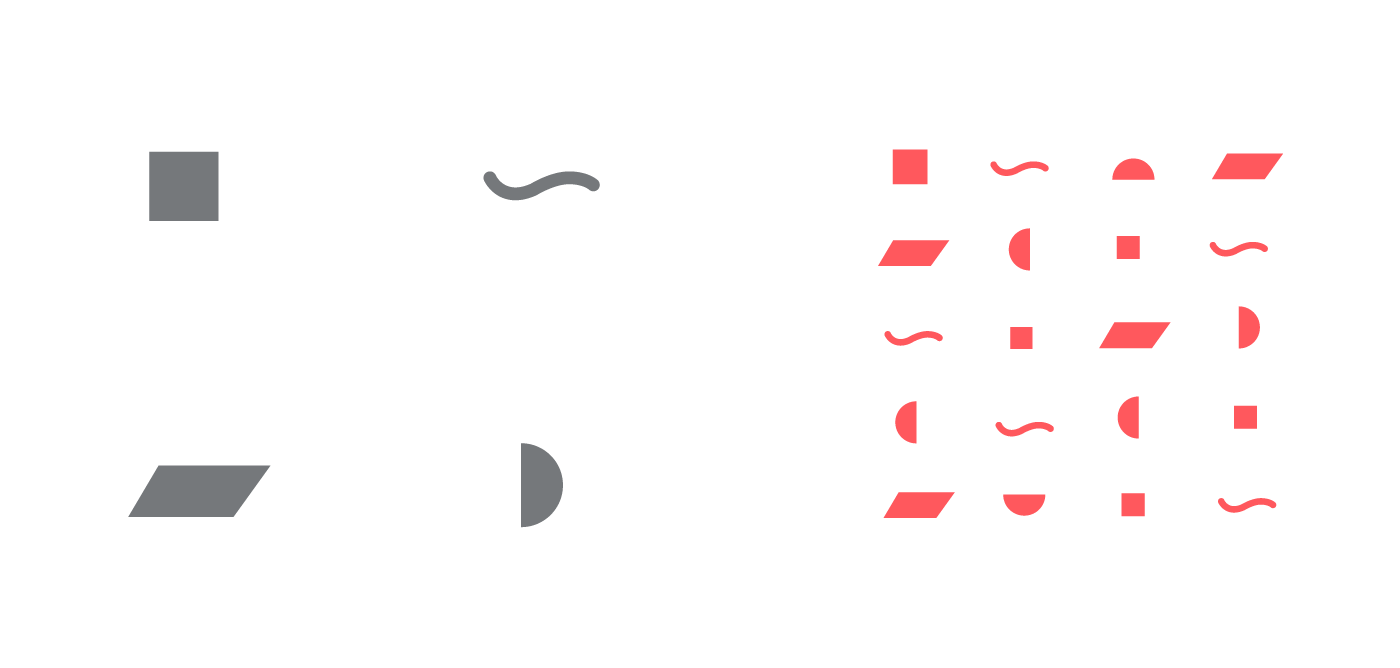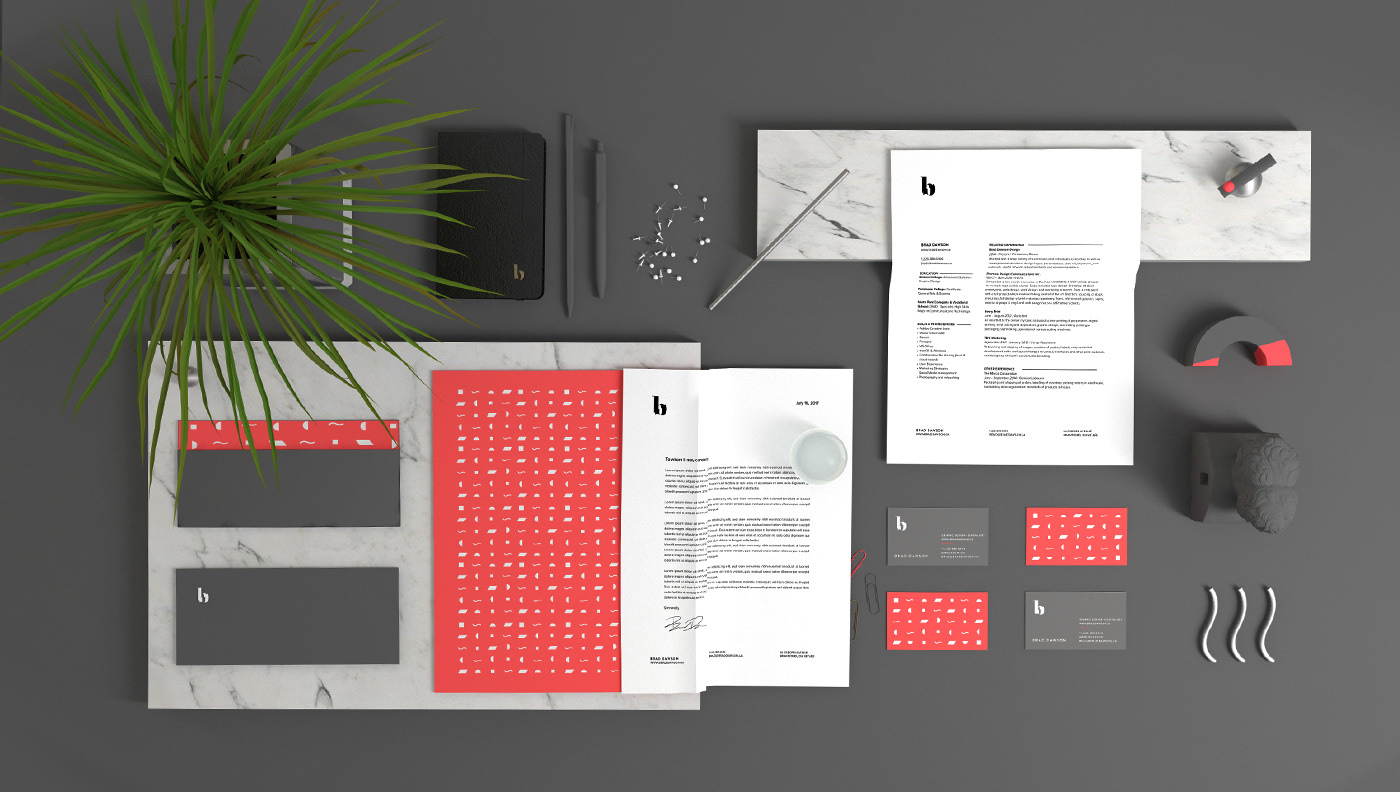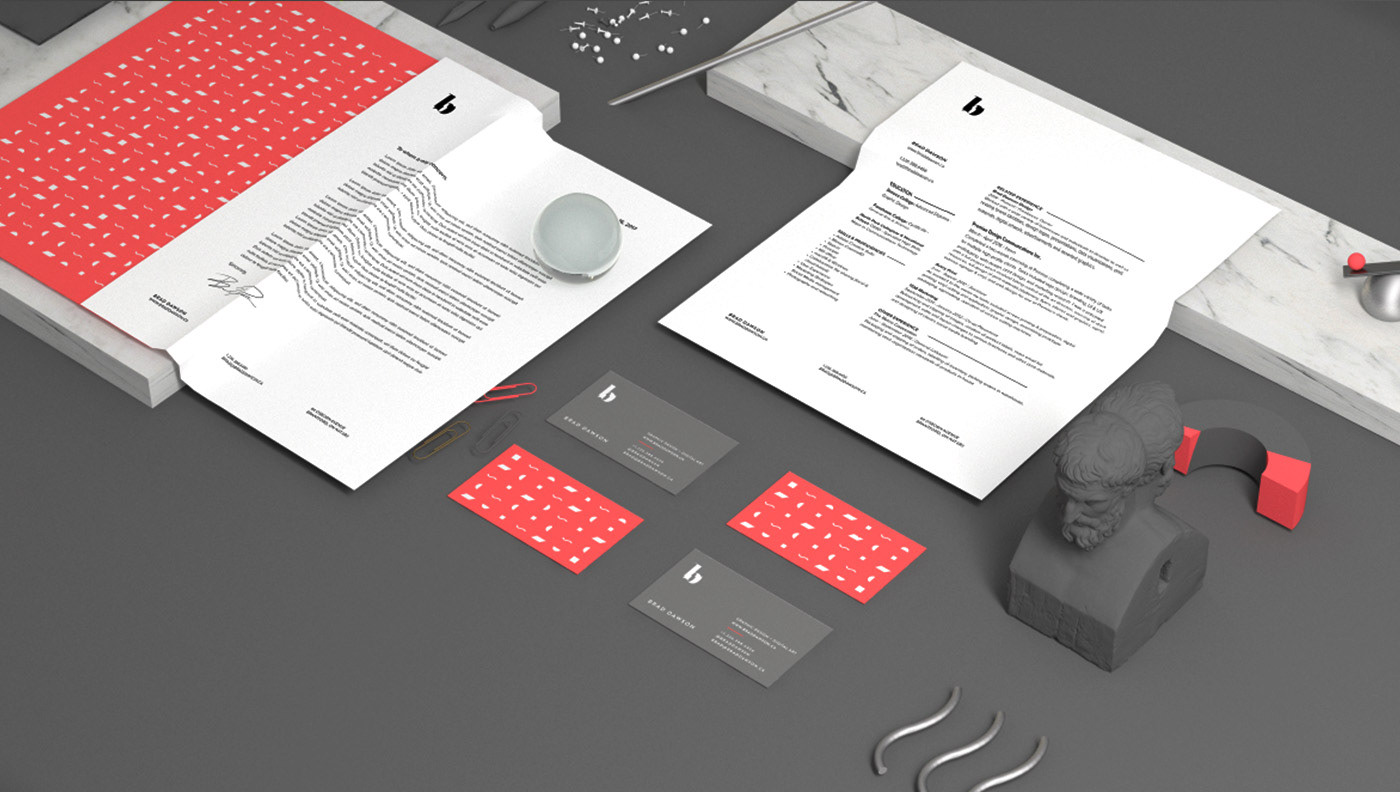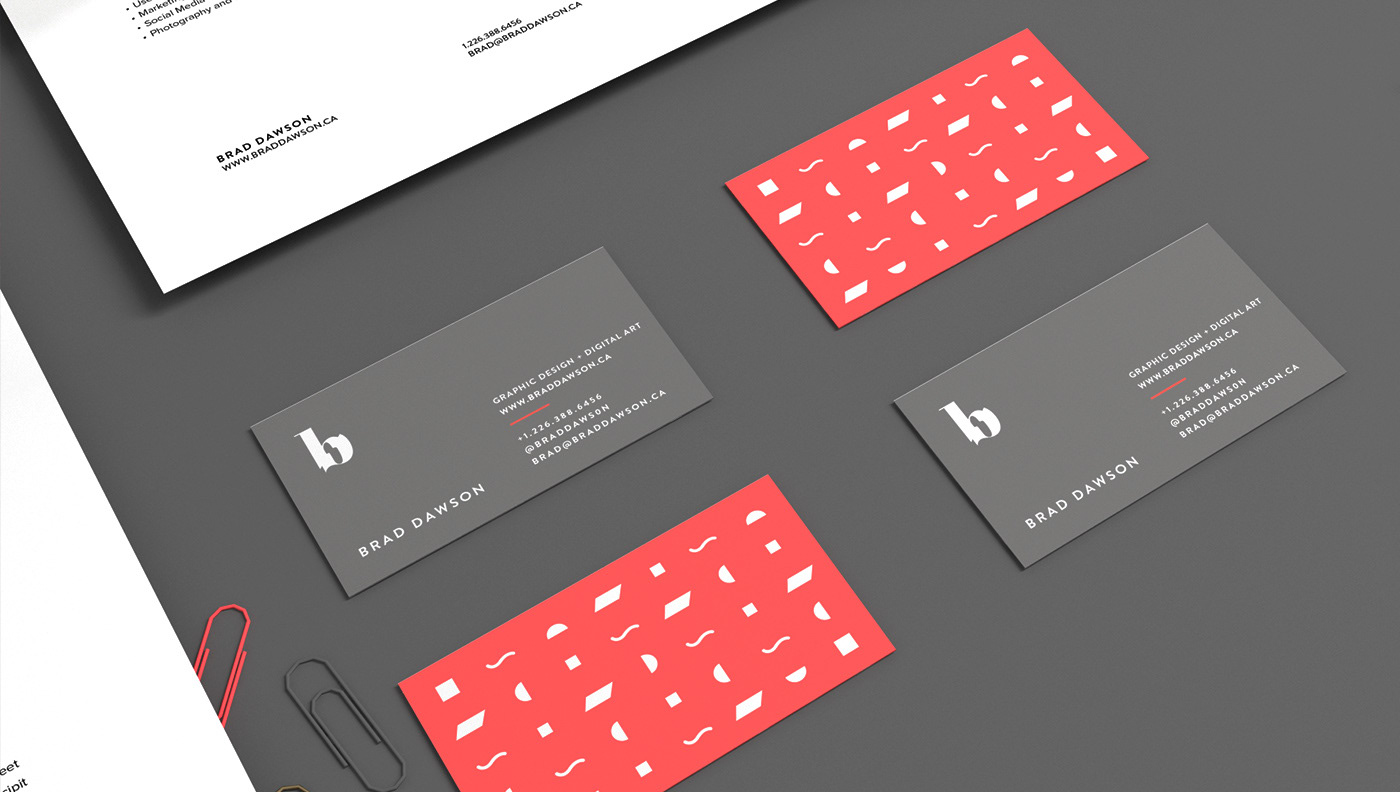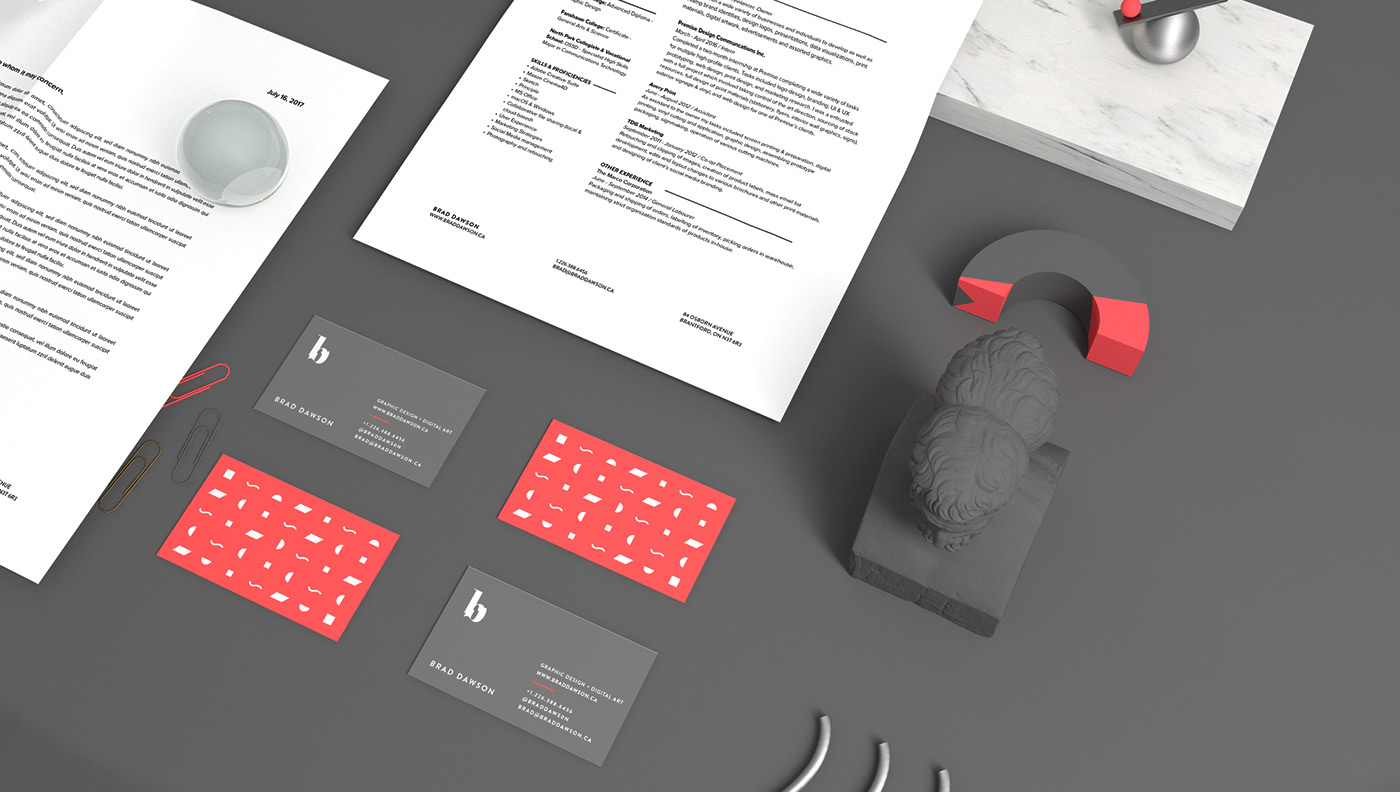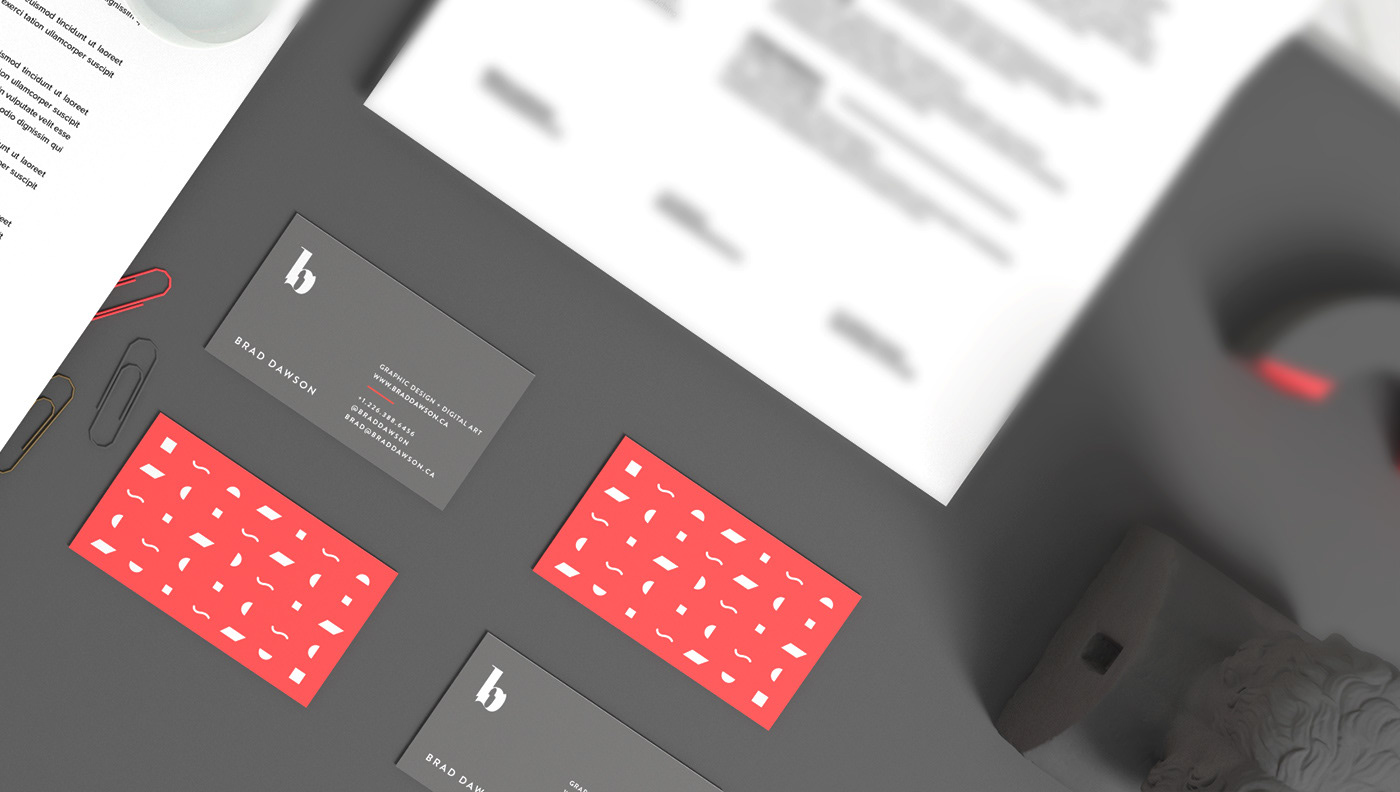 The brand imagery for applications such as hero images and social media profiles is a combination of elegance and creativity while using shapes and concepts from the identity system. I explored many different ways of implementing the concepts in a 3D environment before arriving at the final product. 
To relate back to the branding, the scenes used:
Two-headed bust - a representation of myself
Sliced and stretched objects - relation back to the logo's concept
Angled objects - following the shape of the logo's slice
Objects balancing on one another - representing my balance of art/design elegance/creativity
Scenery and architecture associated with luxury, class, but with creative twist
Metallic and marble materials - exude a feeling of modern elegance and professionalism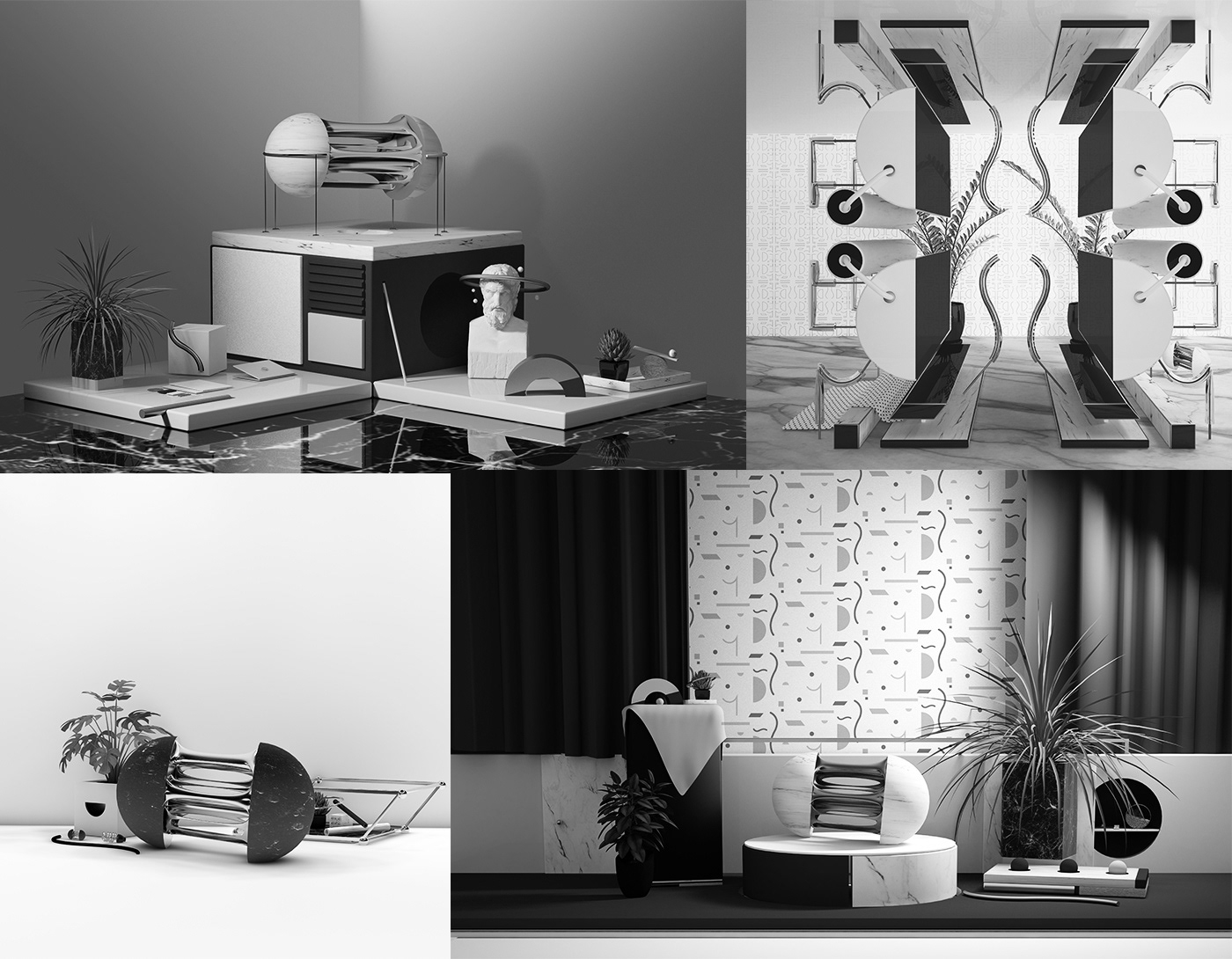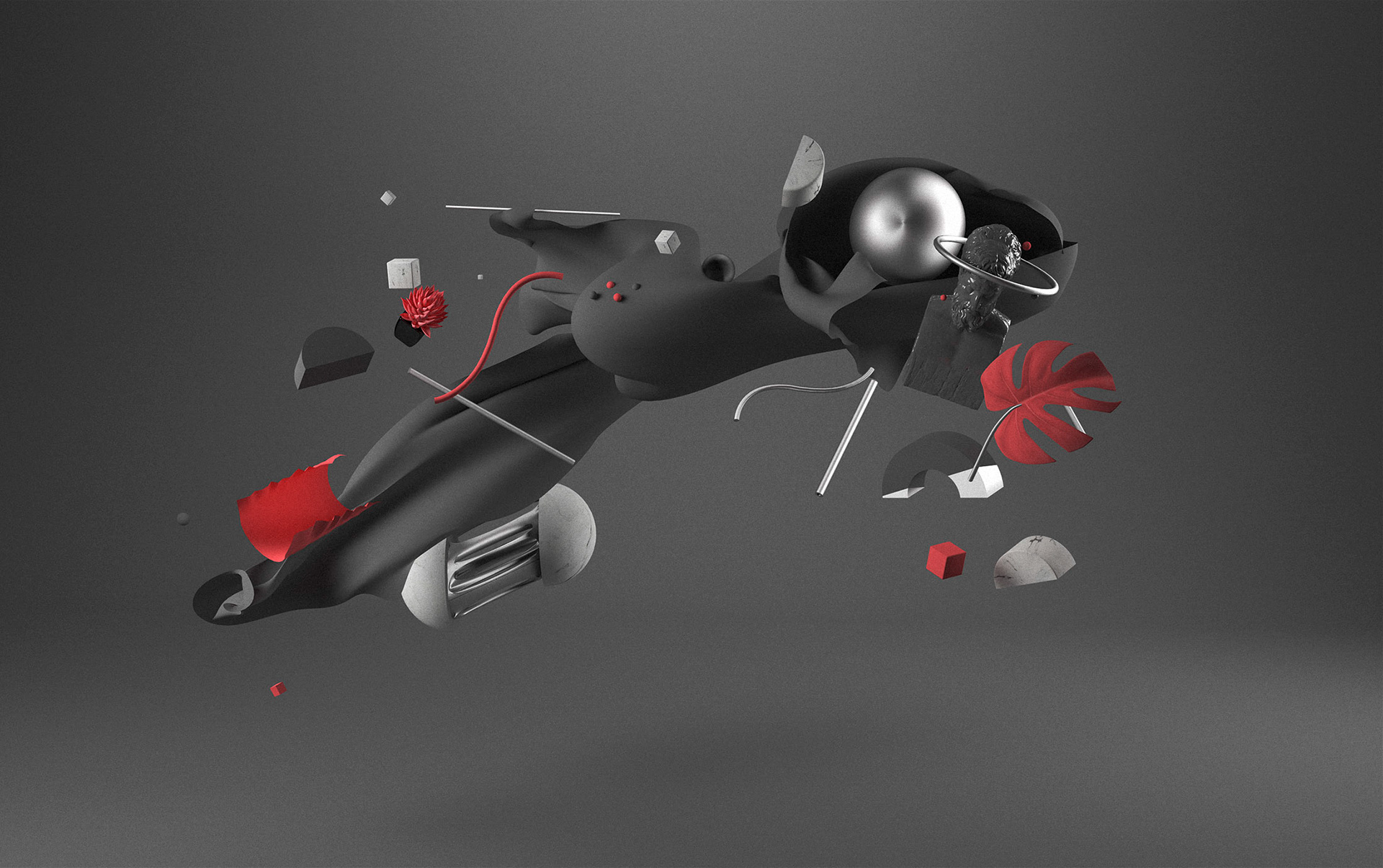 I redesigned
my website
to go along with this rebrand. My old website was great on it's own, but wasn't quite meeting my desired level of technical performance, user experience and ability to be kept up to date, and of course was now off-brand in both visuals and overall aesthetic.
My new website is powered by Adobe Portfolio and has takes a much more minimal approach to it's design allowing the user to focus more on the work being displayed on the site, while still remaining on-brand.