Plooto Presentation Deck & Promo Materials
Plooto is an online business payment platform with offices in Toronto and New York. They reached out to me to create their Powerpoint presentation deck as web banner ads and flyers. 
Through simplifying the amount of text to the most important pieces and accompanying it with logical graphs and diagrams, I organized their wealth of information into concise and easy to understand slides that remained on-brand.  Below you will find a selection of the twenty-five slides designed.
*please note that all figures and text represented in the slides below are placeholders in order to protect their privacy.
I designed banner ads to promote and quickly explain Plooto on Intuit's app portion of their website. An alternate version of the graphic designed for the banner ad is also used on Plooto's landing page to aid in giving the user an immediate idea of how the platform works.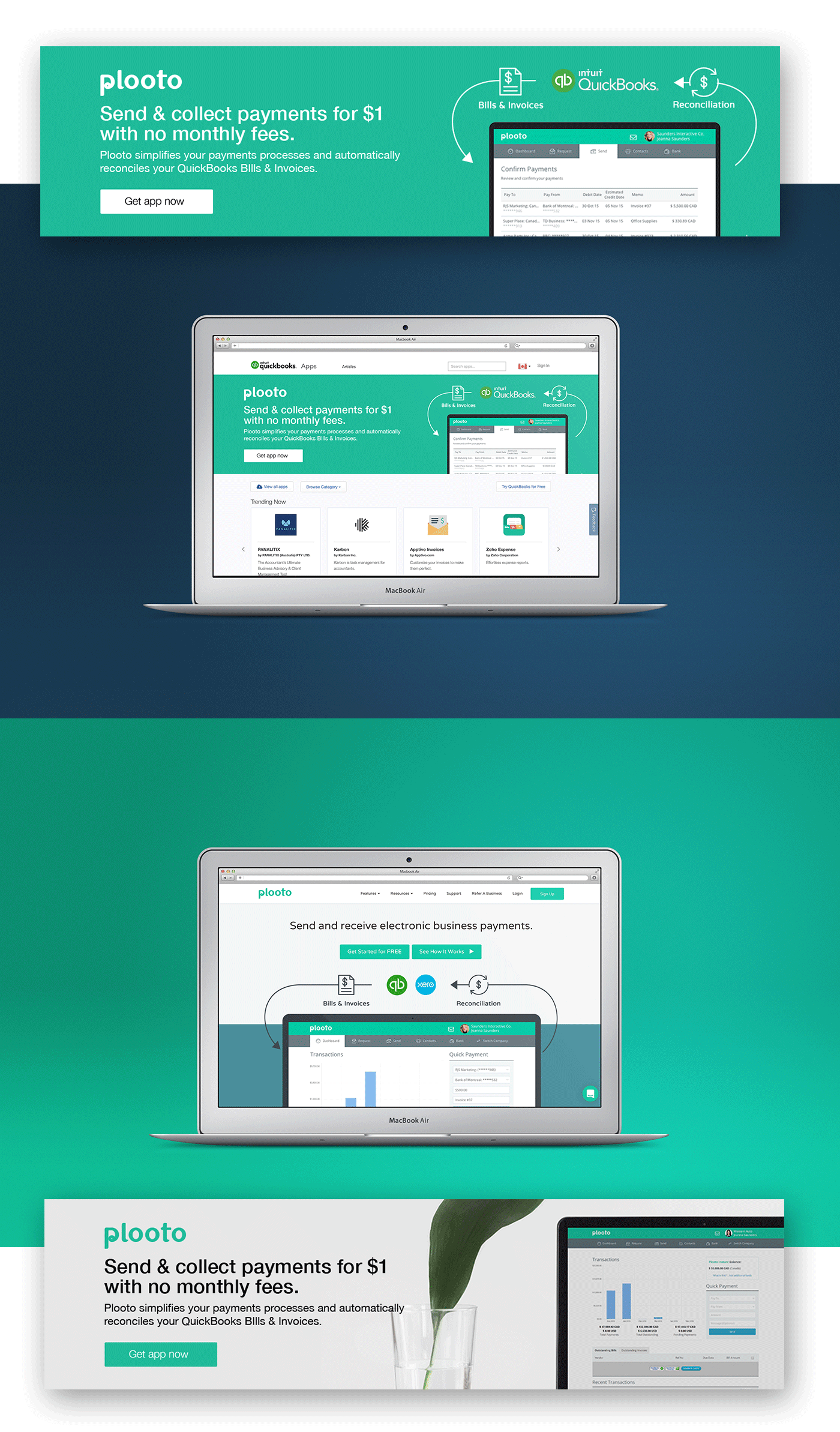 Print materials were also required by Plooto to hand out at various events. I designed a eye-catching and informative flyer that explains their platforms main benefits and advantages over their competitors.